Back to stores list
Hamilton West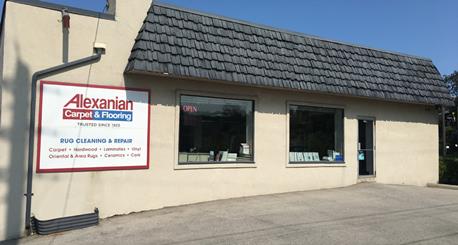 Where to find us
601 Main St. West
,
Hamilton
,
ON
,
Canada
L8P 1K9
Get directions
Hours
Mon. 9:00 am - 6:00 pm
Tue. 9:00 am - 6:00 pm
Wed. 9:00 am - 6:00 pm
Thu. 9:00 am - 6:00 pm
Fri. 9:00 am - 6:00 pm
Sat. 9:00 am - 5:00 pm
Sun. 11:00 am - 4:00 pm

Alexanian Hamilton West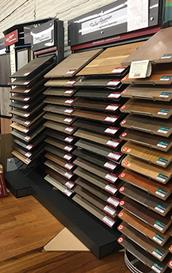 Carpet And Flooring
I was very pleased by the prompt attention I received from Sammy Turkoz of the the Main Street West, Alexanian Carpet/Flooring company in Hamilton. My carpet had come loose at the doorway where the carpet met the tile of my bathroom floor. Even though I was well past my warranty date he came to the house and was able to solve the problem quickly and efficiently. The cost to me was -NOTHING. The service at that store has been consistently outstanding - from Duncan who first arrived at my home in Nov. 2014 to advise and to measure the space, to Sammy who came in Aug. 2016 to do a little trouble shooting. Many thanks!

J. S. Burlington, ON -
Love The Store
I am an interior decorator and I use Alexanians for carpet, area rugs and hardwood I love the store, the selections and the service. If I bring my clients into the store with me, it's both a professional and relaxed environment. I've been shopping here for years and will continue to do so. Thank you David!

RESPONSE

Hi Natalie
Firstly, let us comment on your amazing design work ... beautiful, unique and classic. You are a true professional and we place great value on the working relationship you have with Alexanian's, in particular David Magakian. As a resource for your client's flooring needs we understand the importance of exceptional service, experience and knowledge. So, we are very happy to hear that you have been thrilled with David, our products and environment.

On a personal note, I would also like to thank you Natalie (and your clients) for sharing your beautiful design photos and links through Instagram and various other social media platforms. The images are stunning and add so much to our social profiles. Thank you!
Sincerely, Wendy Alexanian

N.K. Interior Designer Hamilton, ON -
Professional and Helpful
John Wigmore was professional and helpful in his advice for choosing our carpet. The installers completed the work without any problems according to his accurate measurements. We are very satisfied with the final result.

RESPONSE

Hello Ron
Thank you for posting your review of sales professional John and the installers at our Hamilton West location. We're happy to hear that John was able to help you choose the perfect carpeting and trust you will enjoy it for many years to come. I will be sure to share your kind comments with both John and the installers.
Thank you again,
Wendy Alexanian

Ron, Hamilton ON -
Duncan scores 💯 time after time.
As a General Contractor I much depend on other people's abilities to deliver great product, skills, service and reliability to perform all this on the time agreed upon. Duncan scores 💯 time after time.

RESPONSE:

Thank you Admin Corp for your great review of sales rep Duncan at our Hamilton West location. We certainly understand the importance of dependability, service and great product especially for contractors managing multiple job sites at one time, and to be recognized for this means a great deal. It has been our complete pleasure working with you and your team ... knowing first hand, your quality of workmanship, attention to detail and reliability. We wish you and your team a wonderful holiday season and look forward to many more projects in 2019:)
Most sincerely, Wendy Alexanian

Admin Corp -
Outstanding!
Vast knowledge and Outstanding Service!

RESPONSE:

Thank you very much Phil for posting your 5-Star rating of Alexanian Hamilton West location. We're happy to see that you had a great experience with manager David and the team and look forward to having you visit us again.
Sincerely, Wendy Alexanian

Phil, Hamilton ON -