Back to stores list
Toronto Castlefield - Signature by Shelley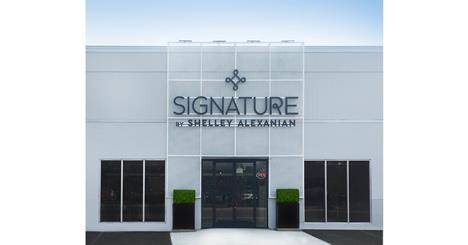 Contact Toronto Castlefield - Signature by Shelley
Call us: (416) 613-7777
Where to find us
81 Ronald Ave.
,
Toronto
,
ON
,
Canada
M6E 4M9
Get directions
Hours
Mon. 9:00 am - 6:00 pm
Tue. 9:00 am - 6:00 pm
Wed. 9:00 am - 6:00 pm
Thu. 9:00 am - 6:00 pm
Fri. 9:00 am - 6:00 pm
Sat. 9:00 am - 5:00 pm
Sun. 11:00 am - 4:00 pm

Shelley Alexanian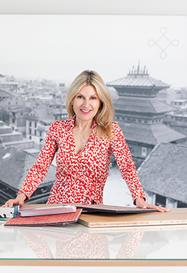 Great Experience Shopping at "Signature by Shelley Alexanian" Store
Had a great experience at Signature from the moment we walked in. We were greeted by Mike, he showed us around the store (which is the nicest carpet and flooring store I have ever seen) then left us alone to browse. When we had questions, Mike was able to answer & help us find the the perfect rug. He offered free delivery but we wanted to take it right away so he folded it up and put it in our car. It looks incredible. I will be referring all my friends to Mike. Great experience overall...& the cappuccino was a nice touch while we waited to get the rugged wrapped up...will be back for hardwood in the spring.

Andy Specter, Toronto ON -
Great Selection, Great Service
I purchased hardwood flooring for my home and absolutely love it! Great selection. Customer service from Baraa was very good as well! I recommend this store for flooring and nice, different tiles too!

Rosemary, Toronto ON -
Delighted With My Carpet
I am delighted both by my shopping experience and by the results. Mike listened thoughtfully to what problem I was trying to solve, and instantly found the perfect piece. The carpet I purchased is of a lovely quality and looks fantastic. The store is bright, light and spacious, which helped in being able to easily see the carpet and imagine it in my setting. Mike was friendly, knowledgeable and enthusiastic. I would definitely return for future purchases. In fact, my son is heading there today to see if they can help him out too!

Carol Anne, Toronto ON -
Great Showroom
Great showroom and Shelly is wonderful!

Claire, Toronto ON -
Best service EVER!!!
Mike assisted us in purchasing flooring for our cottage. Mike's expertise knowledge on the flooring was extremely informative. His service skills were exemplary when we were trying to decide on the flooring. Mike's overall service performance made the decision for us to purchase the flooring at Alexanian. I would highly recommend visiting the store and asking for Mike to assist you in deciding on flooring. Best service EVER!!!

Charlotte, Toronto ON -
Exceeded our Expectations
Great service provided by Curvin who we first met in the showroom and who came to our house to measure the job. He provided excellent and well thought out advice regarding the options available to us and has excellent knowledge of the products he is selling. Installation went extremely well and we were left with an overall finished product that exceeded our expectations. Will definitely recommend and use the store again.

D.M., Toronto ON -
Beautiful & Great Quality Custom Carpets
I found it very warm and inviting, coffee and water offered and the many different flooring to choose from. Baraa assisted us and he was just awesome...great ideas and really listened to what I was looking for. Extremely happy with the service and how quickly my custom carpets arrived. And...they were beautiful and great quality!!! Thank you! 👍. Denise

Denise, Toronto ON -