Back to stores list
Ottawa East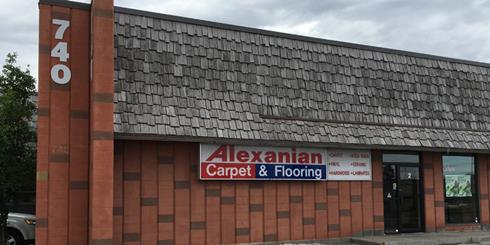 Where to find us
740 Industrial Ave.
,
Ottawa
,
ON
,
Canada
K1G 4H3
Get directions
Hours
Mon. 9:00 am - 6:00 pm
Tue. 9:00 am - 6:00 pm
Wed. 9:00 am - 8:00 pm
Thu. 9:00 am - 9:00 pm
Fri. 9:00 am - 9:00 pm
Sat. 9:00 am - 5:00 pm
Sun. 11:00 am - 4:00 pm

Tony-Manager-Ottawa-East.jpg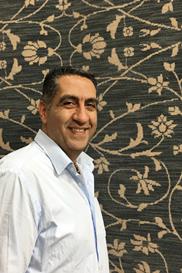 Good Prices, Amazing Customer Service
Purchased my flooring 2 weeks ago which was 540 sqft of red oak hardwood , order came in within a couple days , came in to pick it up due to some issues getting a truck we got there about 5 min to closing and hadn't called ahead so order was under a couple other orders ,the sales man that I purchased my floor from was the only guy in the store at the time , he stayed late and set up the fork lift and moved the other orders of floors around so we can get ours and load it! Good prices and products and amazing customer service !

RESPONSE:

Thank you Brett for taking the time to post your very kind review of the salesman at our Ottawa Industrial Avenue location. Customer service is of utmost importance to all of us at Alexanian's and your acknowledgment of this means a great deal to us:) I will be sure to share your comments with the store manager Tony, and his sales staff.
Enjoy your new hardwood, I'm sure it will look beautiful.
Sincerely, Wendy Alexanian

Brett, Ottawa ON -
Wonderful Sense of Design & Help Selecting our Area Rugs
We had to choose area rugs for almost every room in a new condo, and were lucky to go to Alexanians and find Ali. He was wonderful to deal with, very patient and knowledgeable about the products that were available in the store. He asked questions about our decor plans, and then got busy to help put it all together. He has a wonderful sense of colour and design, but also listens, and is soooo patient. We can strongly recommend him.

RESPONSE:

Thank you William for your review. We're happy to hear that you were so pleased with both Ali's level of service and our selection of area rugs ... I'm sure your condo must look gorgeous! I will be sure to share your kind comments with Ali and appreciate your recommendation. Please feel free to send Ali some pictures of your condo, we would love to see your rugs in place.
Sincerely, Wendy Alexanian

William, Ottawa ON -
Perfect Pet Friendly Carpeting
Our experience with Alexanian was great from start to finish. Roland, our salesman, was very knowledgeable and accommodating. He suggested some great options based on our needs. He also encouraged me to bring many samples home to decide what would look best in our stairs. The installation of our carpet went very smoothly. The installers were professional and did an incredible job. The carpet we chose looks great and is cat resistant, which is key.

RESPONSE:

Thank you Marie-Eve for posting your wonderful review of sales professional Roland and our installers, we truly appreciate you taking the time to do this. With so many carpeting options available, it is important to select the best choice for your home ... dependant upon the application i.e. staircase, pets, lifestyle, etc. So we are happy to hear that Roland was there to help guide you in finding the perfect carpeting. We trust you and your cat are enjoying the new stairs and look forward to helping you in the future:)
Sincerely, Wendy Alexanian

Marie-Eve, Ottawa ON -
Perfect Carpet & Wood Grain Vinyl ~ Flawless 5-Star Service
We recently bought a home that needed to have all of the carpeting replaced from top to bottom. After comparing options and prices with Home Depot, Lowes, and others located in the area, we decided to try Alexanian's. Our sales associate was Ali, who was recommended to us from a friend. Ali was incredibly helpful, and took care of every worry we had. He answered all of our questions, and also gave us advice with regards to various carpet and flooring options, as well as steps for installation. He helped us pick out the perfect carpet / under pad, as well as a very appealing wood grain style of vinyl flooring. What impressed us the most was the high quality of service we received from the staff the moment we walked in through the door. We wouldn't hesitate to recommend Alexanian's to our friends and family, and give them a flawless 5 Star review, well deserved. Thanks again!

RESPONSE:

WOW Erik, what a wonderful review! Thank you for taking the time to post your comments and your praise of sales rep Ali, at our Ottawa Industrial Ave. store. We're happy to hear that you had a great experience from the moment you arrived through to the final installation of your carpeting and vinyl flooring. Please thank your friend for the kind referral and I will be sure to share your generous words with Ali and the rest of the team ... they will be thrilled!
Sincerely, Wendy Alexanian

Erik, Ottawa ON -
Helpful staff

Ken, Ottawa ON -
Good Service

Nicolas, Ottawa ON -
Great Experience & Price
Great experience, price and quality. Thank you Tony and especially Mario

RESPONSE:

Hello Victor
Thank you for sharing your review of our Alexanian / Ottawa East store. We're pleased to hear that you had a great experience shopping at our Industrial Ave. location and I'll be sure to pass along your kind comments to manager Tony and the team. Thank you again and we look forward to having you visit us again.
Sincerely, Wendy Alexanian

Victor, Ottawa ON -
Alexanian Ottawa Industrial Avenue - Come and be inspired!


Alexanian's Ottawa Industrial Avenue location offers some of the most innovative flooring and window covering options in the region and our focus on installation and service means that we are always here to help. Whether you are having your Hardwood flooring installed, or having a custom area rug fabricated our team will always ensure that you are informed every step of the way from your initial contact through the installation and delivery process. With so many options available, you can depend on our flooring representatives to answer any of your questions and determine which floors will be best suite your lifestyle. Our staff welcome the opportunity to make this process enjoyable and fun. Looking for something out of the ordinary? Let us help you find it. And with our buying power, you will enjoy great savings! Some of the Brands at Alexanian's Ottawa Industrial Avenue:
Karastan fine rugs and broadloom
Fabrica Carpet
Masland Home
Shaw Floors
Mohawk Floors
Nourison Rugs & Broadloom
Stanton Carpet
Feizy Rugs
Preverco Hardwood Flooring
Mannington Flooring
Hunter Douglas Window Coverings
California Shutters
Signature by Shelley Alexanian in rugs, carpet, and hardwood flooring
and so many more...
Back to stores list